History
People First of Toledo was started in 1998 by several dedicated volunteer advocates, considered to be "outside the DD system". It is a self-led advocacy group run by and for people with developmental disabilities.
Among these early self-advocates were Arc board members Frank Spinelli and Ruben Garcia, and Jo Rita Fox, who, although diagnosed with a developmental disability, was determined to not be eligible for DD services because she was "too high functioning". Jo Rita wanted to play an active role in a self-advocacy movement that could help herself and others live decent lives.
As a start, we strongly believed that People First should meet in a place that was not run by the County Board and where the meetings were not staffed by DD Board staff because there was the perception among group members that they couldn't feel free to speak out and be independent if they were meeting at a DD facility, staffed by DD staff that provided services to them. People felt they would not be free to voice concerns about services provided by the DD Board if DD staff were present. The Ability Center agreed to host monthly meetings in their building.
People First transitioned from in-person meetings to Zoom sessions when the COVID-19 pandemic hit, but as of April 2022, we will be going back to meeting in person. Attendance is $5 per meeting or $50 for the year. Meetings are now hybrid for people who are unable to get there physically. People First is open to everyone. Meetings are coordinated by a facilitator and five elected officers.
Latest Newsletters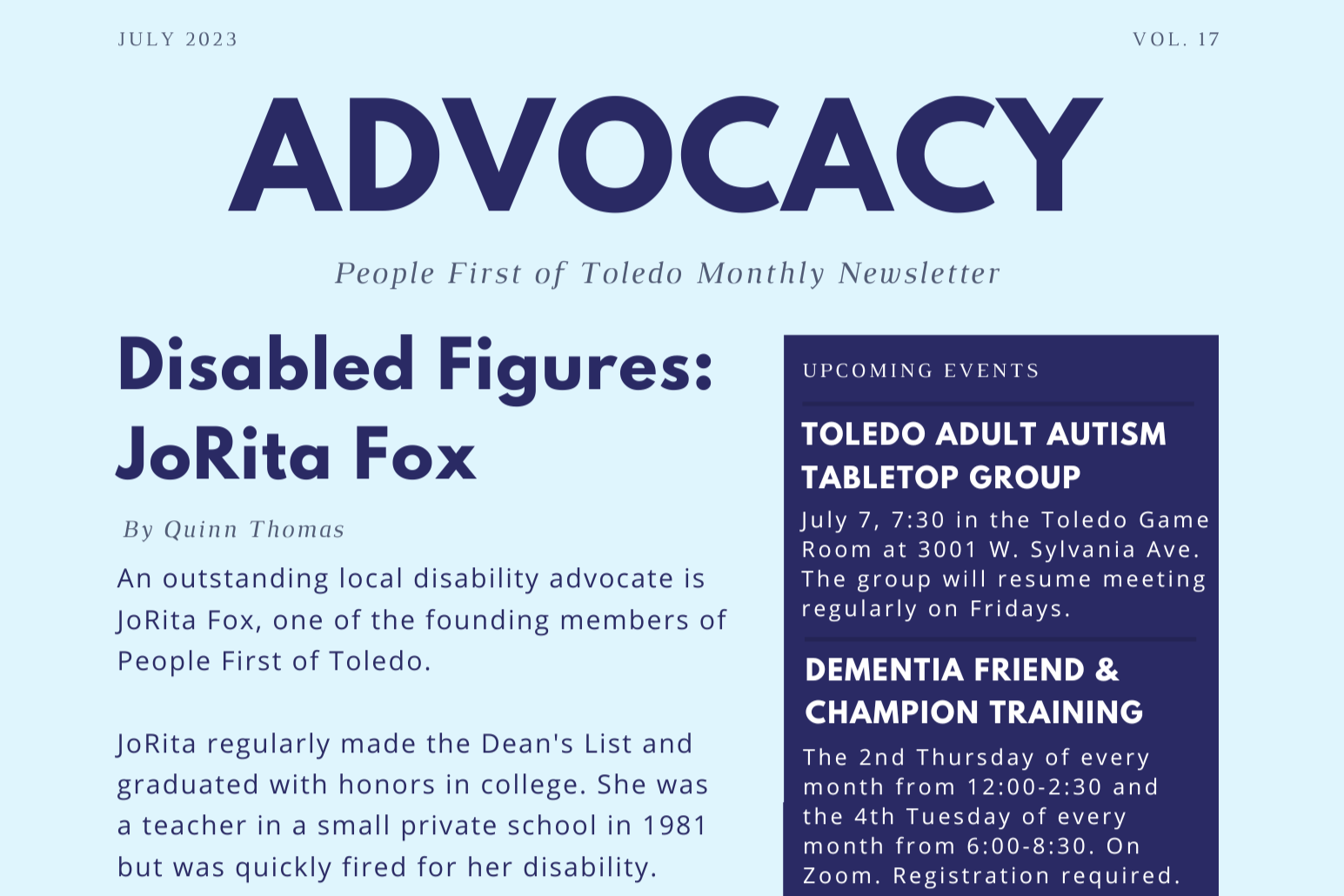 An outstanding local disability advocate is JoRita Fox, one of the founding members of People First of Toledo.  JoRita regularly made the Dean's List and graduated with honors in college. She was a teacher in a small private school in 1981 but she was quickly fired for her disability. READ MORE
Disabled Figures: JoRita Fox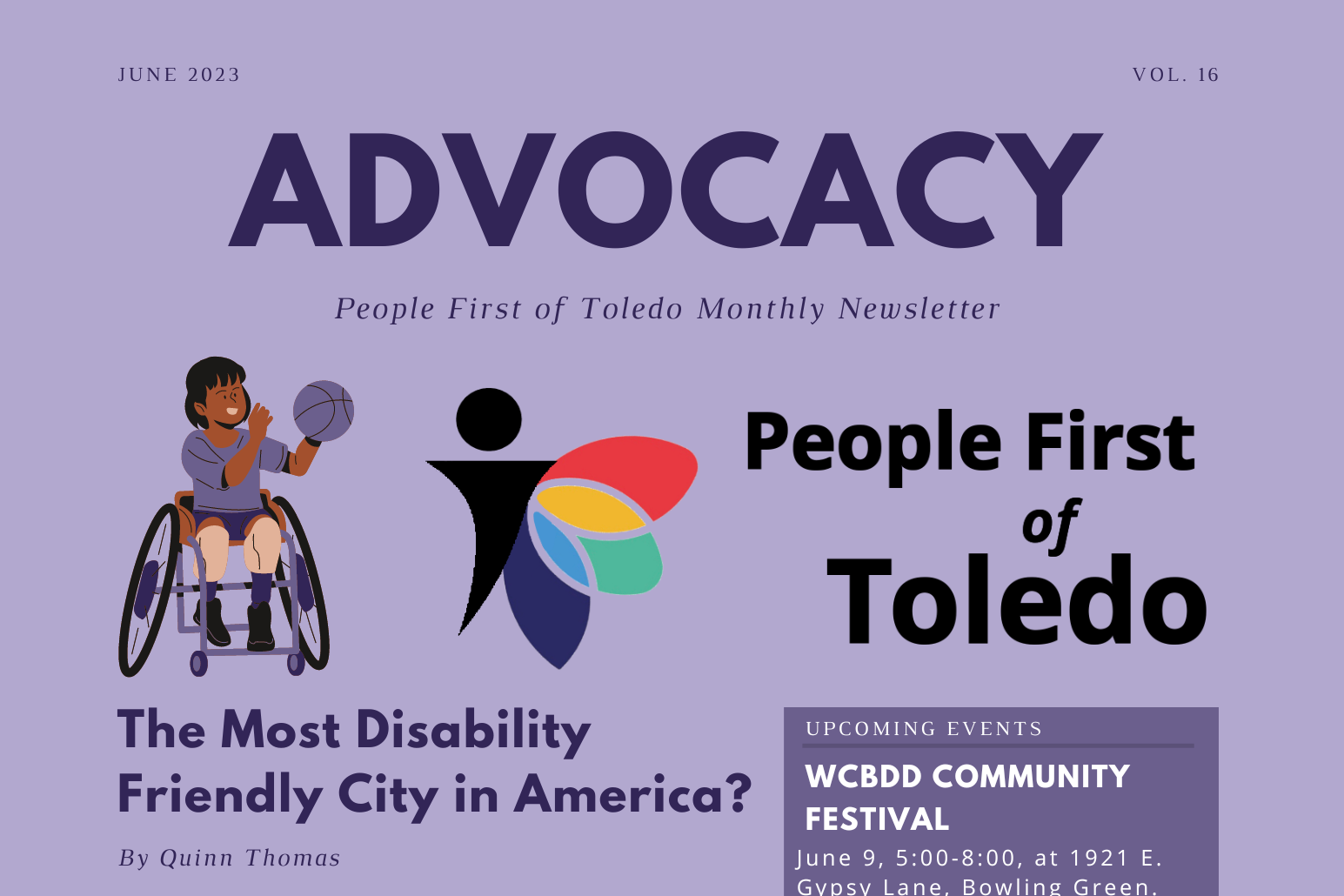 For years now, there has been a push to transform Toledo and its surrounding area into "the most disability-friendly community
in America." The Commission on Disabilities was created to do that back in 2016. And in
2021, Mayor Kapszukiewicz created the
Mayor's Office on Disability, the first one in
Ohio– though other cities in other states had
them first. READ MORE
The Most Disability Friendly City in America?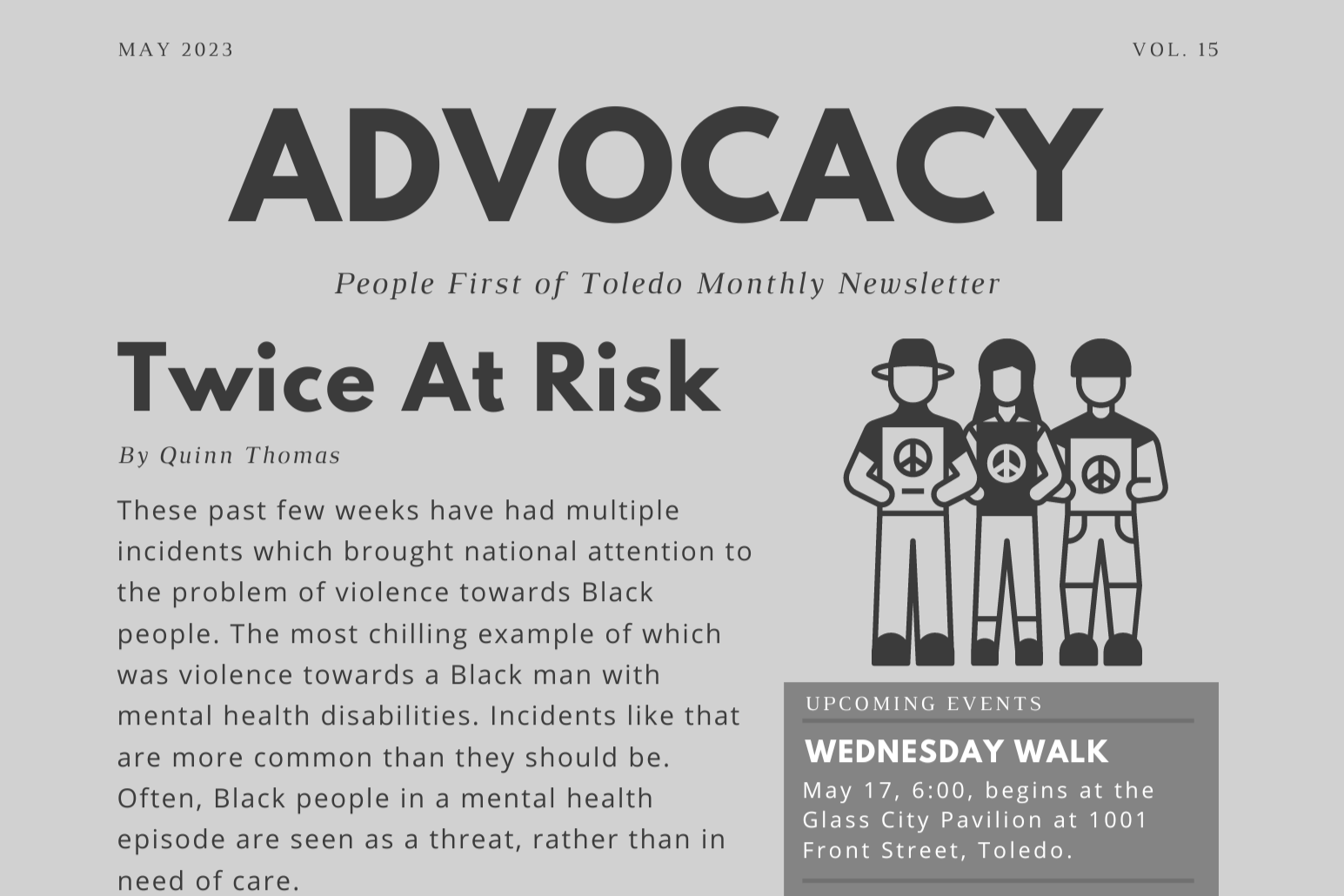 These past few weeks have had multiple
incidents which brought national attention to
the problem of violence towards Black people. The most chilling example of which was violence towards a Black man with
mental health disabilities. Incidents like that are more common than they should be. Often, Black people in a mental health episode are seen as a threat, rather than in
need of care.  READ MORE 
Twice At Risk