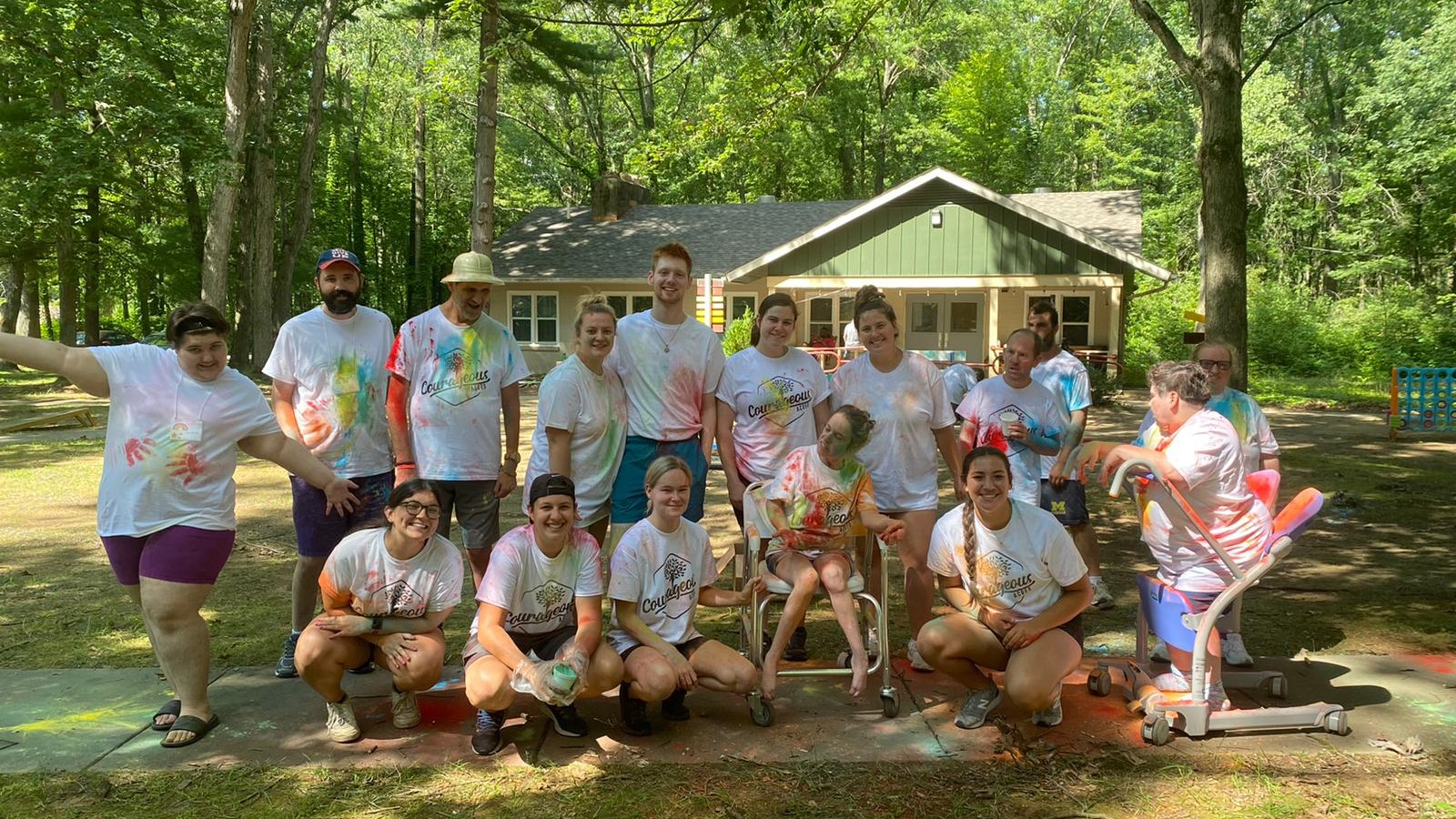 Our Mission
Our Mission
Established in 1963, family members spent countless hours building a safe and accessible camp for individuals with developmental disabilities.
Courageous Community Services' mission is to provide meaningful, inclusive opportunities for individuals with disabilities and their families through advocacy, education, and engaging recreational experiences.
Courageous Community Services (CCS) is a 501(C) (3) nonprofit agency that provides the following services for individuals with disabilities, and their families, in Northwest Ohio:
Educational and skill-based programs embedded into the camp program
Advocacy training and services
Family support
Social opportunities
Camping/Recreational programs for individuals with disabilities
Our Impact
Since the first session in 1965, our camp has met or exceeded the expectations of thousands of individuals with special needs and their family members throughout Northwest Ohio. On average, we welcome between 150-250 campers each summer.
Courageous Acres is more than just a summer camp. It is a community and a home away from home where so many can be their best selves, connect to nature, develop friendships, and explore various recreational opportunities. Our top priority summer after summer is the physical and emotional well-being of everyone who comes through our gates.
The most recent in-person camping season for CCS was held in 2022. We served 172 campers. A decision was made to close the camp for the summer of 2019, so necessary improvements could be made to the dining hall and cabins. The ceilings were replaced, and new fire alarm systems were installed. The camp was closed again in 2020 as a result of the pandemic. We have continued to improve the facilities by adding a new administrative office that houses the nurse's station. The pool was completely refurbished in 2022. A basketball court was also added in 2022.
Our programming is designed to allow all our campers to reconnect and participate in activities designed to improve their physical and mental health. We look forward to our campers being able to participate in various recreational activities, learning about maintaining a healthy lifestyle and eating healthy lunches, and returning to a fun-filled camping opportunity while safely following COVID-19 protocols. Their loved ones can, in turn, take the time to care for themselves.