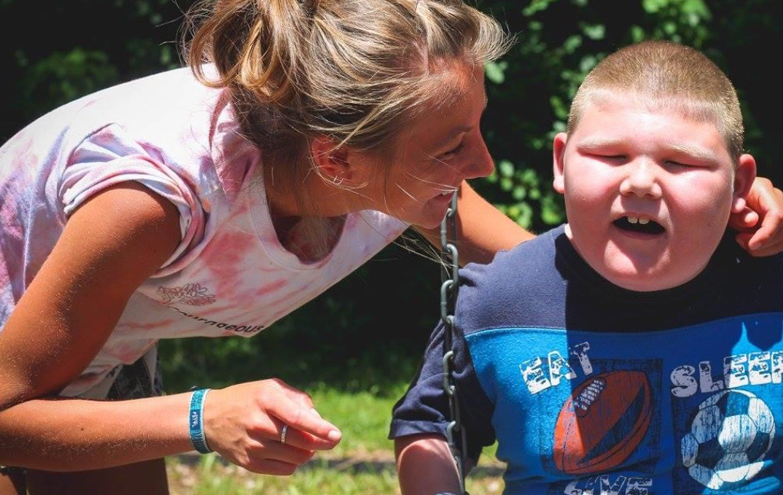 Important Camp Information
While we are confident in our ability to run camp during a pandemic, it is being done with many changes to camp protocols and the overall program. Because of those changes, camp may not be appropriate for some individual campers and staff during a pandemic. Each individual and family must decide if camp, modified as detailed in our registration portal, is the right fit. 
 Courageous Acres provides respite as a service to the parents/guardians of our campers, allowing time for a brief, but usually much-needed rest. This service benefits the caregivers and will enable opportunities for our campers to experience new activities, socialize with others, and build memories to last a lifetime.
Our inclusive day camp programs are scheduled from 9 am to 3 pm Monday-Friday for children and young adults between the ages of 4-18. We provide recreation, nature education, aquatics, art therapy, gardening experiences, and much more for children and young adults of all ability levels.
Our residential camps begin Sunday afternoon and run through Friday morning. Courageous Acres accepts individuals 18 years and older. Each week staff dedicates age-appropriate activities for the campers enrolled.
Weekend respite camps will not be scheduled this summer. This will allow staff members of Courageous Community services to clean thoroughly between each camp session.
While in attendance, we strive to meet every campers' needs, including:
Provision of delicious, nutritious meals
Daily schedules of activities and programs
Direct supervision via counselors that have met the standards outlined by the Ohio Department of Developmental Disabilities
On-site and on-call nursing services provided by Registered Nurses.